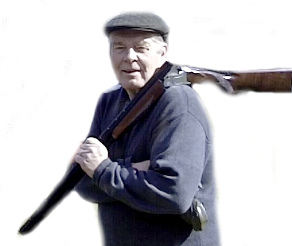 Normanhurst CPSC held the Peter Cook Memorial Shield Competition on 14th Sept 2014. Peter Cook was an active member of the Club until he sadly passed away last year. The winner was Tony Blaker. After the competition a BBQ was held for the members of the club where Tony was presented with the shield by Carol, Peter's widow.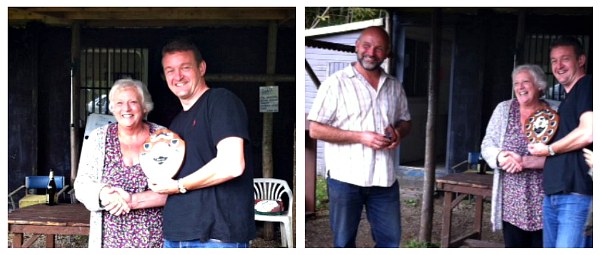 Photos – Carol Cook presenting Tony with the shield.
Memorial Shield Shoot 2015
The Peter Cook Memorial Shield Competition was won by Chris Woollett with 52 / 60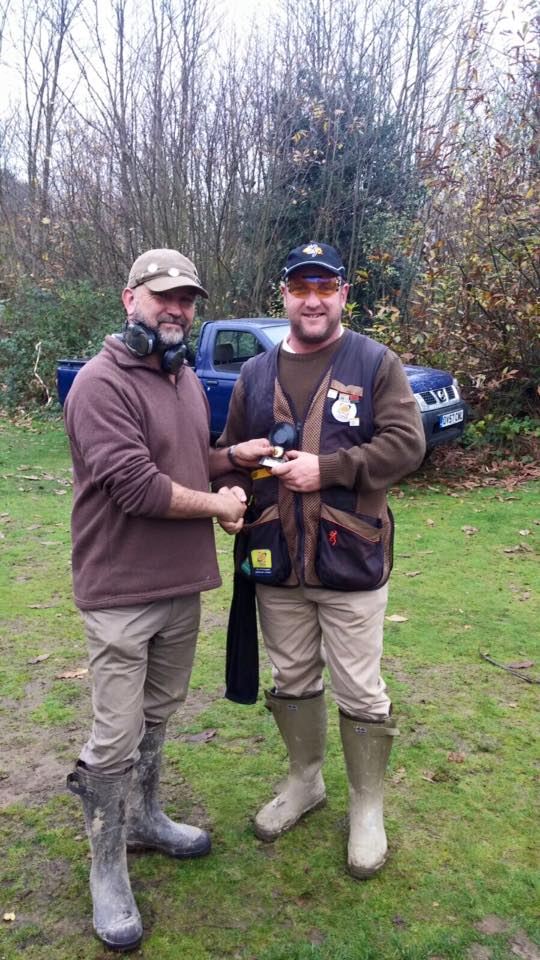 Chris Woollett being presented with his cup by Jan Auer, the owner of the shoot.